Day
1

: CAEN MEMORIAL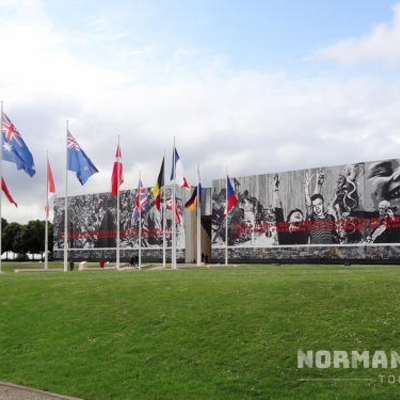 Morning
Arrival in Caen
Picnic lunch on site, in the gardens or in a room depending on the weather
Afternoon
Visit to the Caen Memorial:
A guided tour of the World War II exhibition; 1 pedagogical booklet offered to the teacher
Departure at your accommodation center.
Welcome by the head of the MCV agency.
18:00 Installation in the rooms 
Hot dinner and night
Day
2

: BAYEUX - ARROMANCHES BY BIKE 04h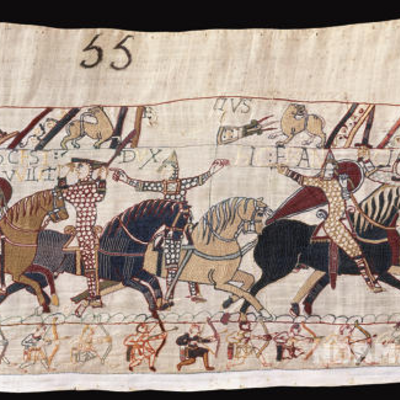 Morning
After breakfast, go to Bayeux with the Monitors.
Planned route of 04h by bike to Arromanches loop back to the starting place
This walk travels the countryside north of Bayeux and allows the discovery of Arromanches, the village, the magnificent cliffs and this mecca of the 1944 landing for its Artificial port. 
Stop at the German Long on Sea Battery, classified as a HistoricMonument (free and free access)
Arrival in Arromanches, discovery of the Artificial Port built for the landing of Allied troops
Back to Bayeux
Afternoon
Picnic lunch in a town square or garden
in the afternoon
Guided walking tour of the medieval city including the interior of the Cathedral and its old quarters around (duration 02h).
Visit with audio guide of the Bayeux Tapestry, classified Memory of the World, masterpiece of Romanesque art, this embroidered hanging illustrates the conquest of England in 1066 by William the Conqueror.
Return to your accommodation
Hot dinner and night
Note, the bike ride will be with a group of 25 people, if your group is more important, we will alternate the half days
Day
3

: LANDING BEACHES BY BIKE 06h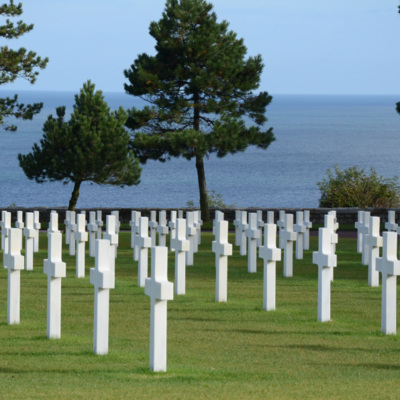 Morning
After breakfast, go to Bayeux with the monitors.
Planned 6am one-way trip to Omaha Beach
6am day including a free 1 hour visit to the American Cemetery  in Colleville - a break for your lunch on Omaha  beach - a break from the German defences.
Afternoon
Between the sea and the countryside, this exceptional panorama ride is a unique experience on the whole of Omaha Beach.
Possible Point of the Hoc option - 2 hours
Strategic point of the German fortifications. You will discover the remains of the German artillery battery and the deep traces of the fighting
Return to your accommodation by coach
Hot dinner and night
Day
4

: MONT SAINT MICHEL BY BIKE 02h30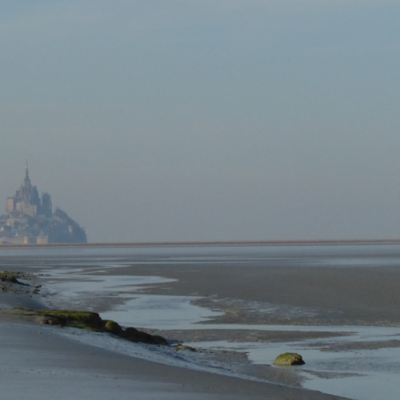 Morning
After breakfast, depart for Mont Saint Michel by coach
20km from the mountain, follow-up on a bike.
This unique ride travels the last kilometers before, Mont-Saint-Michel for an unforgettable bike finish.
Estimated duration : 2,5 hours.
Through the bay of Mont-Saint-Michel, you will discover exceptional panoramas between land and sea to conclude with a free visit to Mont Saint Michel.
Possible stop at the German mausoleum of Huisne on sea.
Afternoon
Picnic lunch at Mount
Afternoon free discovery of the site.
It is possible to visit the Abbey of Mount according to your time.
Departure to your country.
NOTE :
This type of program requires a certain ease in cycling.
We will ask the level of bike and the size of each participant.